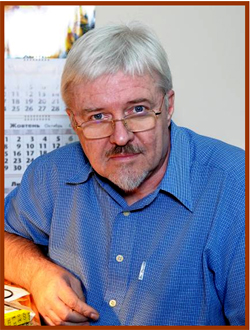 Shydlovsky Mykola Sergijovich
associate professor
Activities responsibility:
1) deputy director, quality system manager at scientific testing center "Nadijnist";
2) head of students' club "New materials and bio-mechanical systems experimental researches".
Education:
1975: graduated from Mechanic and Machine-building Faculty of Kiev Polytechnic Institute with qualification "Engineer, tester and researcher".
Working experience:
1975 till now: Machines' dynamic and strength and Materials' resistance department at Mechanic and Machine-building Institute of National Technical University of Ukraine "Kyiv Polytechnic Institute".
Areas of research:
- engineering plastics and composite materials' mechanical properties experimental research;
- osteosynthesis systems' experimental bio-mechanics (fractured limbs splicing tools).
Training courses that teaches:
- "New materials" training course;
- "Materials' resistance" training course.
Shydlovsky
Mykola Sergijovich