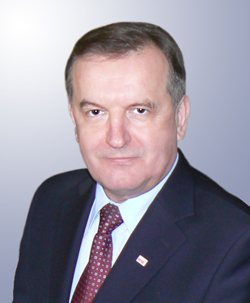 Bobyr Mykola Ivanovich
Correspondent Member of the National Academy of Sciences of Ukraine,
doctor of technical sciences, professor
In 1974 graduated from the Faculty of Mechanical Engineering of KPI.Works at the department of DSM and OM 1974 .
Titile: Director of the Institute of Mechanics and Mechanical Engeneering of KPI . Leader of department of dynamics and durability of machines and resistance materials.
Training courses that teaches: Theory of plasticity and creep Research interests: Mechanics of deformable bodies . Development of methods for prediction of resource of exploitation of structural elements under complex thermoforcing loading.